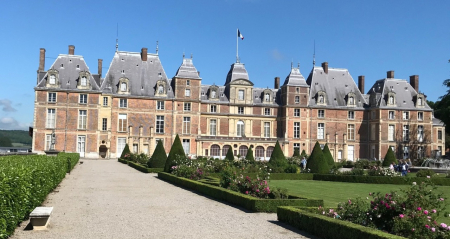 About us
L'Office Notarial de EU composé d'un effectif de 5 notaires et 30 collaborateurs vous accompagne dans la réalisation de vos actes juridiques courants et complexes en droit immobilier, rural, de la famille et des affaires et également dans la gestion de votre patrimoine. L'Office Notarial de EU dispose d'un service de négociation immobilière qui vous permettra d'estimer votre bien immobilier et de lui trouver un acheteur. Fort d'un important fichier immobilier, nos négociateurs vous accompagneront efficacement dans la recherche d'un bien immobilier. Notre Office Notarial est également doté d'un service de gestion locative qui vous permettra de gérer vos biens en location en toute sérénité (maisons, appartements, locaux commerciaux et terres agricoles).
Real estate classifieds
L'office notarial dispose d'un service de négociation immobilière composé de trois personnes qui vous permettra de vendre votre bien immobilier (maison, appartement, terrain) ou vous accompagner dans la recherche d'un bien immobilier, notamment sur les communes de EU, MERS LES BAINS et LE TREPORT
About us
Our people
Maître Bruno MEDRINAL

notaire
Maître Jean-François PACARY

notaire
Maître Sébastien LINKE

notaire
Maître Nicolas PESCHECHODOW

Notaire
Maître Marc-Hugo SERE

Notaire
Laure SEIGNEUR

Négociateur immobilier
Thierry COCAUD

Négociateur immobilier
Cindy CHEVALIER

Négociateur immobilier
Laetitia GUERRIER

Assistante négociateur immobilier
Practice Areas of the Notaire
A Notaire is a legal specialist with a public authority mission who draws up authenticated contracts on behalf of his clients. He is self-employed.
Our office is known as Notexpert, feel free to contact us directly about our operating conditions and information about valuation.

Office équipé de la visioconférence de la profession
Contact us
Notary's office
Bruno MEDRINAL, Jean-François PACARY, Sébastien LINKE, Nicolas PESCHECHODOW, Marc-Hugo SERE
7 BOULEVARD FAIDHERBE
BP 75
76260 EU
0235865336

negociation.76041@notaires.fr

0235860104

bmpz@notaires.fr